Introduction
I want to share some of my experiences, which I accrued over the past 30 years, whilst in the process of conducting numerous transformation/change programs in some of the largest ASX/Fortune 500 listed companies within Australia, the Asian Pacific Regions, Europe and the U.S.A.
There are many best-practice methodologies, complementary to each other, available for the practitioner to utilise; then there are others which can only be applied singularly, as an adjunct to the main program. The importance of selecting the most suitable methodologies in a transformation program cannot be overstated, and it is imperative that a suitably qualified and experienced practitioner is at the helm who is able to design a program which addresses all of the issues requiring resolution.
I have always looked for the best application of these many great structured methods and systems that come under the overall structural umbrella of TQM/CI/OpEx/WCM/Agile/Lean digital transformation and cultural change deployment programs.
The greatest challenge for many organisations is the rollout and deployment of the initial program to achieve the required value creation opportunities to support your mindset change factors of engagement with new required soft-skills sets with producing true knowledge transfer and increasing cultural maturity with respect for everyone with improved behaviours, across the organisation, thus ensuring that the initial deployment rollout does not flounder or has the potential to fail. Historical evidence shows that if these methodologies are rolled out unstructured a failure rate of 70% plus have occurred during the early stages of program deployments some of which may become unrecoverable.
Continuous improvement/operational excellence/total quality management whatever you want to call it should complement and assist business strategy not replace it, your business purpose, vision and goals or approaches should not be limited by how you drive efficiencies and customer service outcomes but complemented by whatever methodologies, tools, systems and framework models you utilise.
I would say that if you discount one for another, you don't honestly get the essence of continuous improvement and continuous learning principles. It's not about which is better; it's about what will deliver the desired outcome.
Whether it's Lean, Agile, SAFe5.5, TPS/TPM, Six Sigma, TOC, etc… it's all the same when you strip it back, it's about doing things in a more efficient mindset change manner, creating a real E2E customer-driven live value creation opportunities and organisational-wide behavioural delivery systems to deliver long-term innovative cultural maturity with long-term creative sensemaking co-creation type decision-making frameworks that will create long-term customer value creation with agility based optimum process and customer flows with long-term customer and supplier relationships, more detailed technical/learning overview @ Agile Kaizen Lean Six Sigma / TOC Best Practice Leadership and Technical Overview
Many global best practice type organisations have deployed Total Quality Management / Continuous Improvement (T.Q.M/C.I) methodologies into their organisations, but one common failure to achieve success is in not to roll out the deployment transformation program across all of the companies functional operating departments, also by not including external sales channels such as suppliers, contractors and vendors. Also, this approach creates more siloed self-operating departments and affects their ability to interface culturally with the parts of the organisation which are part of the change deployment program, of which limits the deployment and engagement success. Also, many such departments are often contributing to the many terminal "root causes" found in many of the value creation customer-facing and operational department related process and customer functions, often resulting in blockers, i.e. (I.T/P.M.O/Sales) that can/or will lead to continued failures across the entire operating platform. The real business-critical performance and quality metrics reside in these sensitive environments and tend to get out of alignment, due to the other hierarchical structured departments.
"Cost Cutting Versus Continuous Improvement"
More recently we have noticed much poor application of deploying Agile Kaizen Lean and Six Sigma methods utilising shortened tool-based applications approaches only, this is known as (LSS Lite) or (fake LSS) approaches of which are doomed and will achieve quick failure and poor engagement results, sometimes these are also described as typical greedy "Command & Control" type hierarchical based "cookie cutting" approaches that only factor on reducing the organisation's headcount or (FTE's) full-time employees that leads to employee "fear of change" syndrome and can cause "non-idea suggestion sharing and loss of potential improvement opportunities" of which can destroy any remaining working knowledge, skills and cultural maturity within the organisation.
Some organisations have lost sight of this and focus on immediate payback through saving money prematurely, prior to the full implementation of the (C.I) Continuous Improvement / (T.Q.M) Total Quality Management frameworks and structures, affecting the organisation's employees and their culture, some further reading/learning @ Structured Problem Solving and Training Techniques to achieve Best Practice Outcomes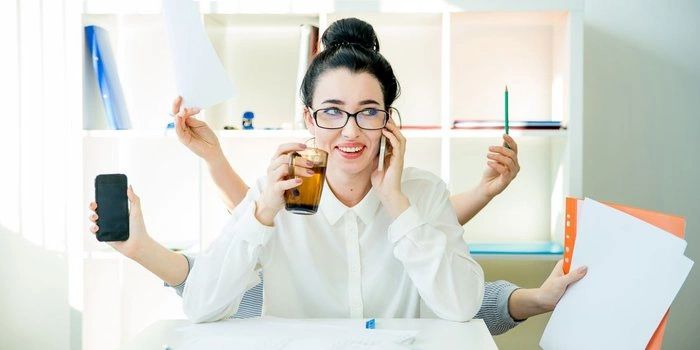 "Reskilling and Achieving Knowledge Transfer to your Key Team Members."
Another tell-tale sign of short-sighted cost-cutting approaches is that the organisation is not prepared to retrain and skill their team members with the required Agile Lean Six Sigma TOC leadership and project management skills needed to facilitate and manage the project-based themed digital transformation change program. Executives must set and practice the correct behaviours and environment settings to ensure that their teams have the skills, knowledge and support to make a long-term sustainable customer value creation divergent mindset change.
Many executive leaders that I have observed do not understand LSS and project management best practice methods, principles and philosophy and tend to work remotely in a non-servant leadership type approaches of which can doom any potential transformation and cultural change program.
Respect for people and developing your employees to manage daily initiatives and being a servant leader with respect and being humble, delegating your authority to allow your teams to solve day-to-day real-time issues, with your teams taking ownership for their successes and failures, will deliver maximum engagement and outcomes. The leader's role is to develop exceptional people and groups who will follow your strategic vision and philosophy will achieve cultural maturity and agile change practices.
Another great approach that I have adopted with great success, after conducting the baseline capability position and voice of the customer position with a visual statistical snapshot, that highlights the need for mindset change and the realignment of the organisation's strategic vision and business-critical metric measures, is involving your employee's participation with regards to obtaining their views on long-term productivity, value creation quality, technology, innovation and work-related issues affecting the organisation.
I usually, send a personal letter to every employee to request what ideas, issues and projects would they consider the most critical and also for them to state their perceived potential benefits, I then usually involve the senior executive team and primary sponsor in assessing and aligning these suggestions with our baseline capability and customer positions, from there the highest rated suggestion proposals are quantified and evaluated into prioritised project-based themes, the top 10 rated projects from our employees become our future "champions of change" and receive either LSS Yellow/Green Belt leadership and project management training in readiness for the overall deployment rollout program. The remaining rated suggestions are parked until the completion of the first wave of deployment success and achieving targeted hard R.O.I & soft cultural type objectives, these are then fed into the next second wave and so on across the entire organisation, more reading/learning @ Our Agile Lean Six Sigma Leadership/Mentoring and Certification Programs
some valuable quotes ….
"People ARE your most valuable asset" – "People need maintenance and upgrades even more than machines do" Development is NOT an event.
"It's a continuous, lifelong process, necessary for the health of both the organization and the individual."
"Which came first: the change-ready company or the change-ready employee? "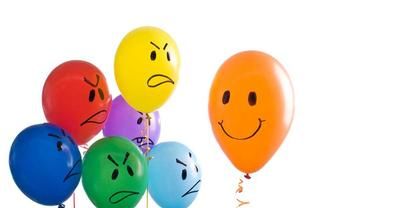 Customer Focused/Customer Centric Decision-Making Linked to Your Mission Vision+Strategy – Begins with Connecting the Silos….
Many transformation/change programs only focus on internal financial cost-cutting type reductions only and lack any external customer-centric value-creation opportunities that are focussed and can be statistical data verified and quantified that generates seamless agility based supply with speed, cost and quality that provides excellent business value add creation opportunities, there are some great Agile, Lean Six Sigma and TOC mindset change framework techniques and tools to flush out to quantify, statistically verify and identify the core business-critical drivers that will deliver best practice customer-driven outcomes.
Voice of the Customer (VOC) & Co-creation activities and methods of which allow innovative value creation customer requirements (Design Thinking) to be incorporated into every aspect of the organisation. It will enable process improvements to focus on areas that affect the customer's experience, also known as customer experience management (CEM/CX/CXO/RX/UX/UI) is the collection of processes a company uses to design, track, oversee and organise every interaction between a customer and the organisation throughout the customer lifecycle. The goal of CEM/CX is to optimise communications from the customer's perspective and, as a result, foster customer loyalty and long-term sustainable customer relationships. Through co-creation organisations potentially improve their ability to innovate, optimise processes, adapt products and services to customer's actual needs, encourage stronger customer buy-in, hence creating a more sustainable market position through a more flexible organisational culture.
I usually recommend the following organisational review of your customer position, utilising some of the following quantified analytic and tools to flush out your ongoing strategy and customer journey mapping, in addition to conducting a full review of Cost of poor quality COPQ  ($) quantified position, I find this is an excellent place to initially justify a potential funding stream and realised cost benefits to offset the initial investment with conducting the transformation and change program, many organisations are shocked when these results are tabled and presented to show how poorly they are servicing their key customers and the lost hard cost ($) benefits that could be eliminated, quite often this can equate to a small company > $100K of waste or reprocessing defect-related quality issues, dependant on the size/volumes generated by the organisation.
We have found that when scoping and identifying your VOC/CX  business-critical position "customer service and experience drivers" we utilise Kano Model techniques and HOQ/QFD tools to flush out the critical VOC/SIPOC /CTC /CTQ  and more recently we have also found by adding the NPS  survey/scoring system with analytic methods and performance metrics to redesign and realign your strategic vision and operational plans, also utilising and incorporating Hoshin Kanri X Matrix techniques to create and align your long-term ongoing strategic and innovation vision to realign with your (C.I) + (TQM) deployment program.
We also include this in our baseline capability reviews, full identification and integration of your BSC – Balanced Score Card metric drivers and BRM – Benefits Realisation Techniques to quantify/track and achieve true ROI cost recovery and deliver best practice metric-based performance and optimal customer experience outcomes.
The following overview highlights some of the techniques that are utilised to flush out the critical drivers and to quantify the baseline capability to commence your realigned Strategic and Customer Experience journey more reading/learning @Voice of the Customer Overview with QFD/CTC/SIPOC/NPS
"some great customer quotes"
"Ask your customers to be part of the solution, and don't view them as part of the problem.
"Strive not to be a success, but rather to be of value."
"There is extraordinary chemistry that exists in long-term relationships"
"Quality is remembered long after the price is forgotten."
"Courteous treatment will make a customer a walking advertisement."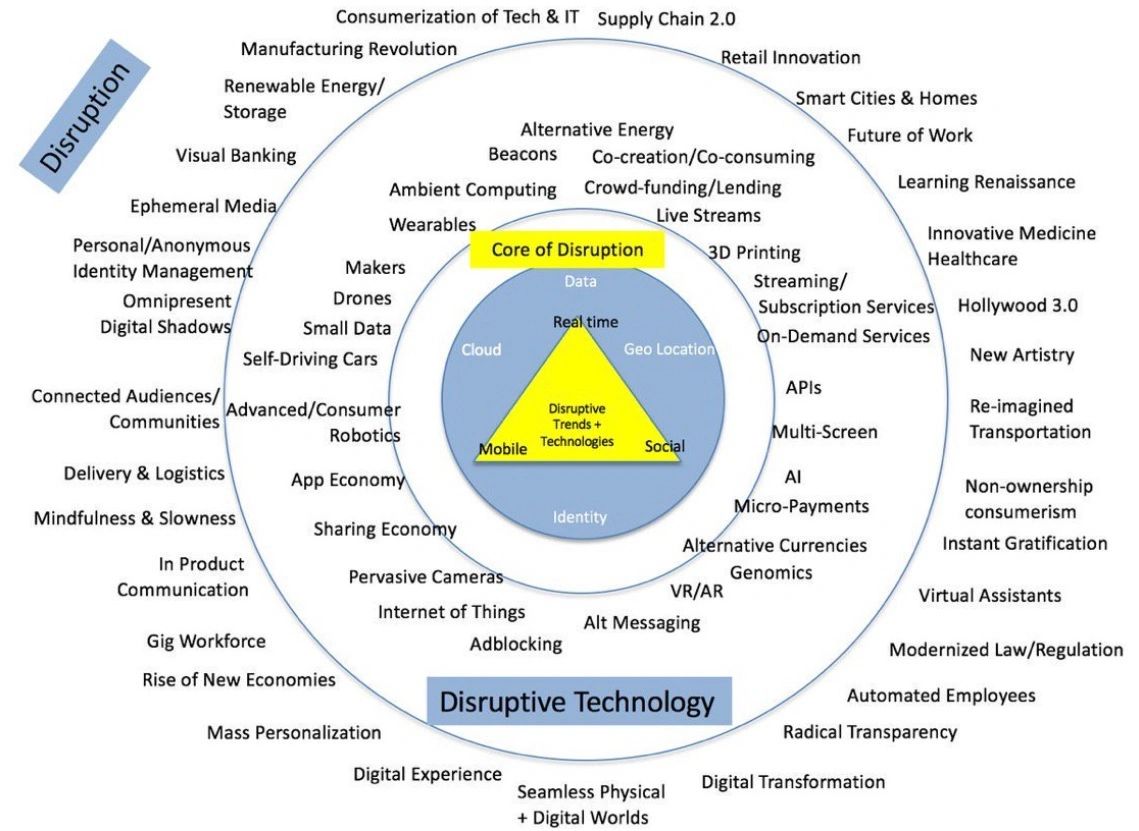 New World Order/Disruption/Disruptors are Becoming the Norm
"Disruption" describes a process whereby a smaller company with fewer resources is able to challenge established incumbent businesses successfully. Individually, as incumbents focus on improving their products and services for their most demanding (and usually most profitable) customers, they exceed the needs of some segments and ignore the needs of others. You just need to view the number of Fortune 500/ASX listed organisations that have disappeared over recent years.
Entrants that prove disruptive begin by successfully targeting those overlooked segments, gaining a foothold by delivering more-suitable functionality, quality or service and focus on high margin products and services….frequently at much lower prices
Organisations who have not adapted to this technology type change, and are not evolving are facing a slow decline, or worse perhaps for shareholders a takeover.
In addition to eliminating organisational waste and weak customer service functions with obsolete and broken/and disconnected technology systems, they will perish or be taken over by organisations that are nimble and agile lean type organisations that have been able to engage and innovate with their team based employees and collaborate with customers to collectively deliver best practice products, services and cost outcomes.
Over my many transformation programmes, I have often observed the old traditional ways of the executive leadership that have previously worked with top-down strategy deployment approach only and don't include the many other business-critical stakeholders that will determine if the organisation will have ongoing customers to generate revenue and growth within our disruptive evolving future.
New micro, digital-only companies are flooding the market, riding on mobile consumer channels and the proliferation of social media. These retailers distinguish themselves by their distinct niches and clever, often rebellious, promotional strategies. For them, the product is less a commodity than an art form in which the customer participates
We are now observing a new world order with the speed of change and disruption accelerating with further advances in digital online technology rollouts and real-time quantitative and predictive based customer-driven analytical services, with agile-based decision-making capabilities of an organisation. We need to make quicker and smarter decisions more often to take your organisation into new emerging markets and to build your overall skills, and you may be missing many business value creation adding and innovation creating opportunities to differentiate your organisation from your existing and potential future digital agile-based disruptive technology-based competitors.
Executive Leadership Sponsorship Delegation Communication
and Transparency"Lean never fails…… Leaders do !"
"There's no Change without Management Ownership"
Over my many transformation programmes, I have often observed the old traditional ways of the executive leadership that have previously worked with top-down strategy deployment approaches only and don't include the many other business-critical stakeholders and employees that will determine if the organisation will have ongoing customers to generate revenue and growth within our disruptive evolving future.
Many executive leaders that I have observed do not understand Agility based Agile Lean Six Sigma and TOC and project management change mindset frameworks and methods, purpose, vision, principles and philosophy and tend to work remotely in a non-servant leadership type approaches of which can doom any potential transformation and cultural change program before it starts, of which also places extra undue pressures on their direct line managers and potential future leaders, I have seen many great developing managers leave their long-term positions due to the poor support or direction in assisting in meeting the organisation's overall performance and customer value creation objectives.
These organisations also have poor engagement and culture within the company, due to poor company sense of purpose with their existing disconnected strategic and customer vision and do not harness the knowledge and skills of their most powerful assets – "their employees"  and access to their  "their customers"  organisations that are unable to establish "true partnership relationships" they are unable to establish the new "business-critical drivers + metric's + strategic and customer vision" to achieve a long-term competitive position.
Quite often these organisations have old-style greedy traditional "hierarchical type" command and control type department structures in place that causes siloed and disconnected type performances and behaviours from poorly conceived "Top-Down cost-cutting only" strategies, vision and disconnected performance management systems being deployed that leads to stagnating engagement scores and only reward "short-term – cookie cutting type" individual command and control type executive performance that further incites fear and more resistance against poorly considered cultural and change type performance models, that often has the impact of "killing off the organisation's culture" and group maturity that creates further engagement issues and long-term organisation failure.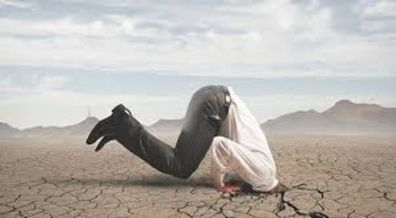 "Fear of Change Syndrome"
The senior executive team sponsors must be prepared to change their behaviours and get their hands dirty and roll up their sleeves in the trenches with their teams to allow mistakes to be made and learnt to reduce the "fear of change" syndrome occurring at all levels of the organisation, this requires respect for everyone and their ideas and actions with the authority to make a change and prove ideas that are generated via the transformation deployment rollout.
Speaking openly with all your teams at all levels of the organisation will generate an instant connection of trust and disclosure on all company-related issues, I have always ensured that I am well versed with knowing everyone's name and taking a genuine personal interest in their business and personal issues.  Having the power and authority to make things happen and by openly sharing our various experiences, even sometimes including the mistakes discovered along with our learning cycles, can significantly assist our application experience from a senior practitioner to team members to consider other ways to frame up and solve a problem and find the ultimate solution, respect for everyone and the utilisation of team-based discovery will deliver great engagement and best practice outcomes, everyone wants to collaborate to a common shared vision to innovate and provide great results, but they want to share the success and credit to achieve the overall results and outcomes, please also have a read of Agile Kaizen Lean Agility & TOC Best Practice Technical Overview
 "Competent Facilitator"
I would strongly recommend that a competent Lean Sensei/Master Black Belt facilitator be engaged or hired to initially conduct your baseline maturity and capability position and identify the core projects themes and quantified potential benefits (R.O.I) and then embed/realign these business-critical findings back into the organisations corporate and operations strategy and aligned to your purpose, mission, vision and values propositions before commencing any large scale transformational deployment programme.
The key is having great leadership in place that will sponsor and drive the changes with skilled team practitioners and nominated project champions that have the knowledge to deploy these great structured best practice mindset change frameworks and methodologies, a noted key failure by many unskilled agile lean consultants and practitioners is when and knowing to deploy the correct tools and practices and knowing how and when to utilise which methods and tools with the prioritised quantified projects to be implemented will achieve long-term sustainable win/win collective results, many practitioners just copy/paste the same methods and tools across many different diverse change/transformation type problem situations or emulate or just copying Toyota TPS or Ford type principles
Honest communication and transparency is critical for the leader to gain trust and integrity and having an organisation-wide sense of purpose, trust enables discretionary effort and is a key enabler when delivering bad news and handling tough times through economic downturns or financial stress of the organisation, the majority of dedicated team members really care about  their and the company's future and will rally to deliver the required transformation program, but the leader must have the emotional intelligence and the capacity to be aware of, control, and express one's emotions, and to handle interpersonal relationships judiciously and empathetically, more reading/learning @ The Benefits of Thought Leadership in achieving Cultural Change in our Disruptive Changing World"W. Edwards Deming and Peter Drucker did not have any specific experience leading teams but it would be difficult to argue that they did not understand leadership"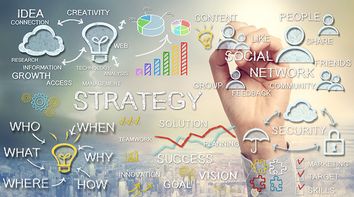 Strategy/Mission/Measures/KPI's/Stakeholder Control and Execution
In addition to a structured gradual step approach, it is also critical to ensure that the organisations corporate strategic and operational plans are realigned and embedded that translates a vision of organisation-wide commitment, not to achieve this can be directly attributed to early failure.
with the crucial business-critical performance metric drivers and having a baseline capability position that includes a full (VOC) Voice of the customer/CX /SIPOC position that provides for a quantified COPQ/CTQ/CTC position, that often identifies and justifies the initial funding stream/business case opportunities with the core "business-critical" prioritised project themes identified and scoped with potential benefits quantified (R.O.I) and aligned to the organisations corporate and vision and values propositions are embedded with assigned clear responsibility and correctly allocated resources prior to commencing any (C.I/T.Q.M) transformation deployment rollout.
I have found that by utilising additional (B.S.C) Balance Scorecard Card and (B.R.M) Benefits Realisation Management techniques to flush out the critical business drivers, visual performance and customer experience metrics and being able to quantify the baseline position and the potential (R.O.I) hard/soft benefits allows a structured budgeted and tasking of achievement by all involved stakeholders to deliver the potential ongoing results.
Enterprise-Wide Transformation/Breaking Down the Siloed Departments
Many organisations target only the operational "engine room" areas of the business, believing 50% + of the issues and ongoing problems exist within these departments, but my transformation experiences have shown that the real "root causes" can be located and quantified in many of the other revenue generating departments, like sales, marketing and the finance areas, another department that can cause large efficiency and processing restriction is the I.T/PMO department, on many assignments we have found that the ITIL operating utility hardware and software systems have been generating many speed and disconnected processing variations that generate bad customer outcomes, this also applies to the traditional disconnected PMO offices that are typically run by the I.T technology operating departments where many of the other "business critical" internal and external stakeholder are excluded from the decision and idea generation processes with regards to new technology and systems roll-outs of which have high failure rates and create even more disconnected process and customer service failures until you can statistically measure these business critical functions across all functional operating departments, only then can you quantify these large unquantified impacts.
 "New Age Functional Reporting Structures"
More recently some best-practice organisations have changed their traditional reporting structures to ensure that C.I/TQM and the conventional technology areas are now reporting directly to the CEO via creating CIO – Chief innovation and/or Chief information  or even a CCO – Chief Customer Officer  who owns the total customer experience journey strategy across the organisation, these new emerging principal structural reporting officers reporting links are aligned to ensure that one customer strategy and collective, collaborative team-based outcomes are achieved, some of the following benefits can be realised that will support company-wide revised strategic vision and team-based collaboration best practices with regards to our disruptive changing global landscape in the areas of
Best Practices – Allows new methodologies and mindset change frameworks, practices and tools like Agile, Kaizen Lean + Six Sigma and TOC that promotes innovative creative thinking and more importantly the elimination of long-term wastes, technology and customer-based failures frequently occurring.
IoT Digital Technology – Breaking down the traditional siloed operating functions of technology systems and software applications, this also includes the PMO office reporting into a separated department function that has low accountability to the CEO and genuinely supporting the operations and customer service support areas.
Voice of the Customer/Customer Experience – Disconnected traditional Sales/Marketing efforts and techniques are often at odds with delivering customer based best practice outcomes.
Big Data Analytics – Data and information flows can now bypass the traditional I.T reporting areas, with the utilisation of cloud-based storage and analytics, creating an enterprise-wide approach and standardisation of applied systems, techniques and visual prioritisation of enterprise-wide issues and opportunities, linked to one long-term vision and strategy.
Innovation – Looks for new emerging markets/products or value-add services, works as a facilitator over the enterprise to promote, test and launch new initiatives and business streams.
Disruption – describes a process whereby a smaller agile based company with fewer resources is able to challenge a typical hierarchical based established businesses successfully, they focus on improving their products and improved customer service and speed to supply offerings for their most demanding and profitable customers, they exceed the needs of many segments gaining a foothold by delivering more-suitable functionality, frequently at a lower cost to serve.
Unfortunately, many of our boards and even many CEO's are not experienced in many of the above emerging global changes and challenges that require very different types of soft skill sets to master these global emerging and disruptive trends.
Localised improvement activities can be practised in individual departments in a stepped structured approach to resolving localised problems, but in over ninety per cent of transformational deployment programs that I have run,  I have found that many failures occur or are generated by the many other up/or downstream departments as their collective performance measures/drivers are at odds with one another's department measures, i.e. sales processes are commissioned based only with no quality control checks within the sales process, yet due to the poor sales techniques and poorly constructed customer promise, the external customer service and operations areas must spend excessive amounts of time to resolve the initial sales process issues and prevent the possible customer churn generated initially by the sales area.
After successful single approaches and structures are working well and are being promoted and visible to the other departments then a cross-functional enterprise-wide approach should be adopted that touches the entire organisation covering all operating departments In this way the business-critical processes and customer service drivers can be defined end-to-end from the value point of the customer and the waste streams eliminated and the core customer business value-add drivers identified and realised to deliver best practice long-term performance and customer outcomes.
 Systems Underpinned by a Proactive Management Operating/Reporting System
The transformation and change program components of improvement opportunities with utilising Agile Kaizen Lean Six Sigma and TOC tools and capabilities need to be underpinned by a third component, a successful management system that drives and sustains the changes if the overall program is to be successful.
The internal management system needs to exist from the outset of the program and should address the three challenges of driving the change from the top of the organisation, embedding an Agile Kaizen Lean Six Sigma and TOC culture of daily continuous practice and ownership with team-based decision making across the organisation, and selecting and tracking the right performance metric's that are totally different to your standard efficiency and traditional financial measures.
Let's Make Gender Inequality History
In the course of many years, conducting transformation and business improvement programs, I observed that boards with a male majority usually extend this dominance right down to the supervisory, team leader and technical positions, despite the fact that those talented females in supporting roles were available to fill the more senior positions. I attribute this to the "boys club" culture of protectionism, some bias and internal politics, where females find it difficult to be recognised for their obvious skills and talent. In programs, that I have conducted in the past, where women were able to participate at a senior level, I found they were more adaptive to the system changes required to permit the program to move forward, whereas in a male-dominated environment, where some, being protective of their own domain, resisted the needed changes, making the transformation more difficult then it needed to be.
My personal experiences throughout many diverse industry exposures over the last forty years has shown that many of the significant achievements and change outcomes that have been delivered, the female team members have excelled not only in the delivery of change outcomes but also with the learning/knowledge transfer aspects and more importantly in the creativity "innovation/ideas generation" required to work in a servant-based leadership style that generates much empathy, respect and open-mindedness with the necessary behaviours to engage with affected co-workers during significant uncertainty and major change.  Don't get me wrong, I have also observed many gents who also excel with significant change, but many have poor management styles that are short cited sighted, ie, toxic command and control type cookie cutting type approaches, that reward performance for poor cultural behaviours, these practices have been embedded by their direct reporting managers over many years of exposure with these poor management practices and behaviours. I could quantify the percentage difference between both groups, but this is not what this article is about.
I have seen many of these potential female leaders leave their favoured organisation, due to the above long-term entrenched behaviours and policies, where differences in how women and men articulate their ambition to determine what long-term leadership positions could be identified with a more subtle structured progressive schedule, that caters for the unique female requirements to prevent traditional biased type approached being deployed that have negative employment impact on their long-term progress and tenure, and unfortunately, the leaving organisation is the biggest loser in these situations.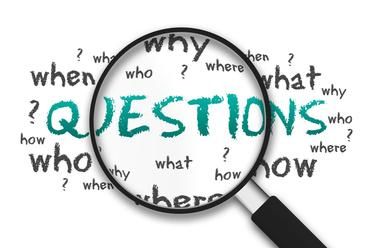 Conclusion
The importance of having the unqualified approval of the Board and the CEO for your digital agility based Transformation Deployment Program to go ahead, and the commitment of the executive management group to sponsor, engage and facilitate the implementation of the proposed changes is imperative. The Lean Sensei/Master Black Belt facilitator /practitioner/ Program Deployment Director provides the resource for the development, the integration, the leadership and coordination of the digital Transformation/ChangeMindset Deployment program.
Leadership sponsorship and engagement plays the most significant part with achieving major transformation and change programs, utilising the many tremendous and combined business philosophies, system and tools can work with the right senior leadership in place, with a customer-centric vision, metric measures and long-term strategy with honest communication and transparency is critical for the leader to gain trust and integrity and having a full organisation sense of purpose and not blaming your people for learning mistakes whilst they are learning their champions role in the transformation process.
It takes time to establish the individual understanding of all elements of the transformation process, i.e. new skills, knowledge, systems, tools respect for everyone involved, including the executive sponsorship and everyone involved in the process. with this long-term sustainable stepped deployment approach and reskilling program. I have found that this maturity cycle takes typically between one to two years to establish and embed into a medium-sized business, but some tremendous initial results can be achieved focusing on the waste or low hanging fruit to gain the momentum, trust and confidence from the teams involved in the initial wave of projects undertaken, this gets team members to learn and utilise these best-practice methods as well as achieving some great early outcomes that will be observed by other teams within the organisation. This example serves as an existing template and adds momentum for others to follow later.
Much of the low hanging fruit of which is typically waste from the disconnected process and customer service functions and also COPQ opportunities identified early will also fund the business case and projected benefits realisation streams to keep the finance areas interested and promoting best practice.
Focusing on the causes of potential failure throughout the deployment cycle is critical to achieving the initial and long-term engagement and improved customer outcomes, by the leadership changing from traditional leadership behaviours to accomplish servant-based leadership practices and pulling up your sleeves with your teams and working together in the well-known problem areas ie, go to the GEMBA you will quickly learn and gain the required shared purpose, trust, communication, engagement, transparency and momentum to achieve agility best practice outcomes.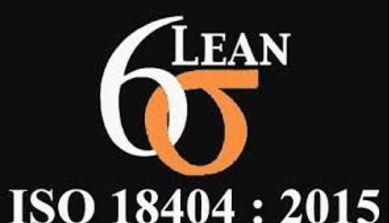 In closing ISO -18404 International Standard has been recently issued, with the purpose to encourage organisations to adopt a common approach in the application of the most appropriate transformation and continuous improvement methodologies. This has ended most of the confusion which has existed for organisations when selecting a single method practitioner methodologies as to its appropriateness and compatibility for the given situation on hand.
Training and key competency alignment as being taught, deployed and practised also benefit from this standardisation. Improvements in critical learning outcomes now clarify the relationships between servant and master leadership skills, conducive to promote maximum employee engagement and also creates uniformity of approach by the management during the change/transformation process.
This standard also addresses the levels of training required for practitioners to attain their grading, thus clarifying the degree of competency necessary to be part of a transformation program and at what level. The potential benefits are obvious:
Program Design + Strategy
Continuous Improvement
Leadership + Employee Engagement
Organisation Deployment
Application Skills & Competency